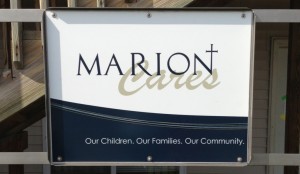 In 2007, three Christian business men gathered for coffee to ponder how the children of the Azure Apartments might be helped.  One week later, 14 community leaders joined forces to provide academic and spiritual support.  Filled backpacks were distributed, homework help created, and TxT Time began within two months.
By the summer of 2010 programs began in four locations before or after FLY (Feeding Lunch to Youth),  410 backpacks were distributed and 64 families adopted for Christmas.  Eleven congregations joined forces to passionately serve Christ for children.
Today over 20 congregations send volunteers, give financially and provide in-kind donations (school supplies, bicycles, winter clothing needs and Christmas gifts). Many businesses, individuals, foundations, and service clubs impact children and families by giving financially and providing in-kind donations.