Our next community project is Trick R Trunk on Friday and Saturday, October 26th-27th.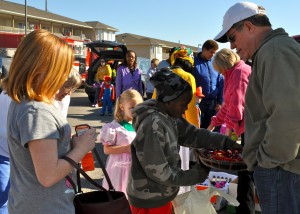 We need trunks (and people) at the following locations:
Mt Zion Missionary Baptist Church (Friday, October 26th) 5:00-6:30pm [parking lot on C Ave]
Or Saturday, Oct 27:
Azure Apartments– 11:00am-12:30pm [Building 690, in the parking lot by apts 8-10]
Squaw Creek Village – 1:00-2:30pm [parking lot near offices]
Marion Villlage – 3:00-4:30pm [parking lot near office]
Pick one, two or all of them.
What a great event for a family, individuals, groups, etc. Fill your trunk with something that you collect (1st Presbyterian collects socks! Faith Lutheran collects scarves!) like food, books, toiletries, – and of course some Halloween candy. OR Fill your trunk with items that have already been donated to Marion Cares. (We have coats, books, hats, clothes, Sonic giveaways, etc.)
What a great way to encourage the families that connect to the programs of Marion Cares!
Email me or call me with any questions – joe@marioncares.org or 319-377-5344